Welcome to
LCBS Dhaka Ecampus
LCBS Dhaka presents the most advanced e-learning platform which has Live streaming, Class recordings & Digital contents availability in e-Library, Interactive e-classroom,e-GroupStudy and the most recommended e-ExamPractice portal for progress monitoring.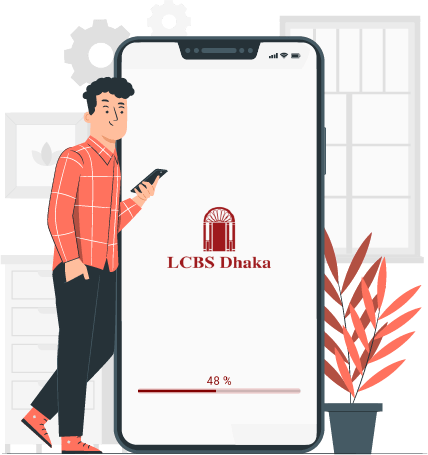 About LCBS Dhaka
You will be able to take classes live from anywhere, access videos later on anytime, Interact with classmates and teachers as you go. Beside this you will get real life exam experience through our e-practice portal for mocks and other exam preparations. All you need to have registered id / password and you will get it once you register / enroll any course with us. We are committed to ensure beyond e-learning through this platform for your investment with us.
LCBS Professional Tuition Ltd traded as Limerick College of Business Studies, Ireland established itself as a leading institute in Ireland, in 2007 and in 2010 established an identical but separate entity called LCBS Dhaka Ltd in Bangladesh, catering for all levels of professional and applicable skills training & exam both in practices and in industry. Thank you for your continuous support.
E-Classroom
Use registered ID & Passwords to enjoy live classes & structured classes feel like real life through e-classroom advanced features.
E-Library
Use registered ID & Password to get access to live recordings, video contents & others e-notes through e-library.
E-GroupStudy
Join personalized groups to meet & interact with tutors & classmates for further support through e-GroupStudy.
E-ExamPractice
Use registered ID & Password to take any mocks or class tests to monitor your progress with real online exam environment.
Event / Workshops
Get updates on online classes, events, workshops and seminars.
Buy Courses
To book any course and pay you can access online facilities available.
Book Exam
Check available exam dates & book ACCA Computer Based Exams here.
Hear From Students
Hear from our registered online students & Corporate clients
Message from Management:
We are delighted that you are considering or have chosen LCBS Dhaka as the place where you want to be engaged in learning and in developing your career. If you are pursuing a professional qualification or a career advancement program or a course to enhance your skills in the work place meeting your desired employer's expectations or becoming a successful business entrepreneur, LCBS Dhaka is the right place for you.
We take pride in ensuring you are given the best quality supports and advice that will benefit your career and help you towards your professional goals. All of our globally recognized programs are designed to develop a range of relevant skills and knowledge that will enable you to enjoy a prosperous career and the financial rewards that come with it anywhere in the world.
We can guarantee that career driven students, Corporate Training Participants and University Graduates will both prosper and progress under the LCBS Dhaka Academic, Training & Consultancy, Exam & Assessment and Talent Management department. Our mission is to ensure that students, Training participants and Potential clients are able to apply a holistic, integrated approach to business problems, apply the communication, leadership, team and technological skills needed to succeed in their business careers, to understand how to work with people from other cultures and to operate effectively in other countries, and to understand the social responsibilities of individuals and organizations, and to evaluate the ethical dimensions of decisions in a business context.
We invite you to browse our Globally Recognized Chartered Courses, Corporate Training Courses, Talent Management Courses, IT/Banking Courses, Job placement opportunities and choose the one which is right for you. On Behalf of LCBS Dhaka we welcome you to assist with your professional goals and personal aspirations. This is a shared responsibility and we look forward to the journey together. Thank you.
Best Wishes from,
LCBS Dhaka Management
Register Today!
With the noble vision of producing global standard skilled workforce to meet local industry needs and export human talent rather than import from neighboring countries LCBS Dhaka started its journey in 2007 in Ireland and in 2010 in Bangladesh.
Professional Examinations
The only globally accredited academic institution in Bangladesh to conduct professional examinations.
Globally Approved
It conducts globally approved professional courses
'Platinum Status' Institute
The first and only 'Platinum Status' institute in Bangladesh and one of the four 'Platinum Status' holders in South Asia
International Training Providers
It is associated under partnership arrangement with international training providers.
Employability
It is a provider of quality education and skill development assuring employability in the job market.
Partnership
It enjoys the uniqueness of augmenting the public- private partnership under arrangement with the government of Bangladesh
FEATURED
Most Popular Global Courses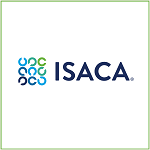 CHOOSE US
Why Learn With Us?
Established for Over 12 Years
Over 9379 Course Completed
Highly Experienced Trainers
About US
Our Story
You are always welcome to give feedback regarding our services and customer care. Your feedback, recommendations and guidance are the major part of our journey and achievements. We always thankful to all of you for your continuous supports and well wishes. We, at LCBS Dhaka believe our values with the commitment and quality can be improved and enrich further with your feedback. Become a partner of this Journey and thank you for the time and comments.
What is LCBS?
A platform with a market focused approach to produce proficient individuals who are made highly sought after by the employers.
LCBS is an organization specialized in human capital development in the areas of International Chartered Qualifications (ACCA, CIMA & CIPFA), Training & Consultancy for private & public sector and TVET, Talent management & placement of Graduates, IT Training & Global Exam provision, assessment and coordination.
What does LCBS stand for?
LCBS is the acronym of an institution which stands for "Limerick College of Business Studies" Ireland.
What we do?
LCBS Dhaka is an academic institution with a difference as it provides seven sphere approaches to   cater to the demand of both private and public sector customers. It provides courses for fresher, unemployed graduates, service personnel in private sector, finance professionals in public sector, skill seekers at TVET sector and IT education and expansion. LCBS has the distinctive feature of having   the accredited authority for global certification of professional examination.
When did LCBS start its journey?
Incorporated in 2007 in Ireland, LCBS Professional Tuition Ltd started as Limerick College of Business Studies, Ireland established itself as a leading institute in Ireland, and in 2010 established an identical but separate entity by the same management called LCBS Dhaka in Bangladesh, catering for all levels of International chartered qualifications, Training & Consultancy and Exam provision of Global exam vendors both in practices and in industry.